[imic_button colour="btn-primary" type="enabled" link="https://outdoor-pursuits.org/fundraise/" target="_blank" extraclass="" size=""]Check out our Teams![/imic_button]
Are you riding, paddling, hiking, running, or walking for a cause?
Let us provide support for your team like we do for others all over Ohio!
We provide:
A registration system
A goal tracking page
Quarterly financial reports and direct transfers into your account
Promotional social media posts encouraging others to join your team
and more!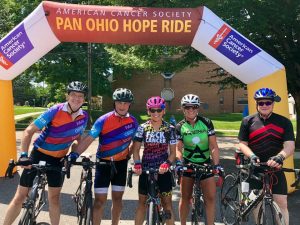 The Pioneers POHR Team