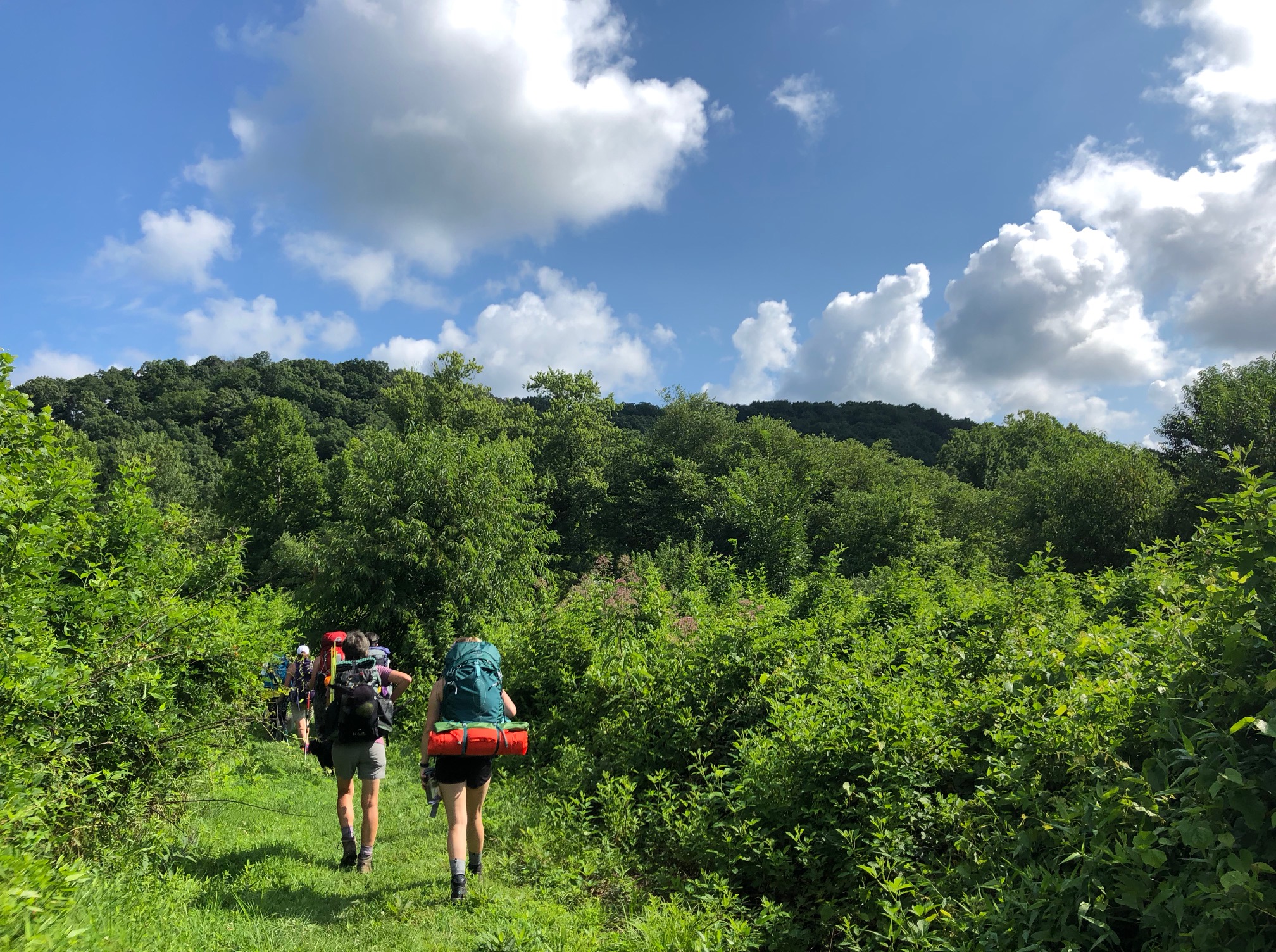 Zaleski Day Hike (27 June 2021)
109
109 people viewed this event.
*** Pre-resgister online please. This helps us anticipate group size.
This will be a moderately strenous day-hike in Zaleski State Forest on the 10-mile loop trail.  
Zaleski State Forest is the second-largest state forest in Ohio, located primarily in Vinton County, with areas in Athens County too. The forest is located in the rugged hills of the unglaciated Allegheny Plateau in Southern Ohio, with elevations ranging up to about 1100 feet above sea level.
Explore an iron furnace dating to 1854, unique rock formations, the Moonville Tunnel, a pioneer cemetery, and amazing vistas. This is a great hike!
Trip Leaders: Maryellen O'Shaughnessy & Steven Cole
Cost: Free. Small donations are helpful to cover our insurance costs.
Travel Time: Zaleski State Forest is about a 1.5 hour drive from the Columbus area.
Meet Location: Hope Iron Furnance parking lot (Ohio S.R. 278). There is also an overflow parking lot across the street from the furnace. Park in either one.
Total Hiking Distance: About 11 miles
Hiking Time: 6-7 hours (includes lunch and breaks). Depends on your hiking speed.
Hiking Difficulty: Moderately fast-paced hiking experience is required.  Good physical conditioning is necessary.
You Bring: Pack your own lunch and plenty of water. We will enjoy lunch on the trail!
What to Wear: Dress for the weather. Sturdy shoes or hiking boots are required. No flip flops or sandals.