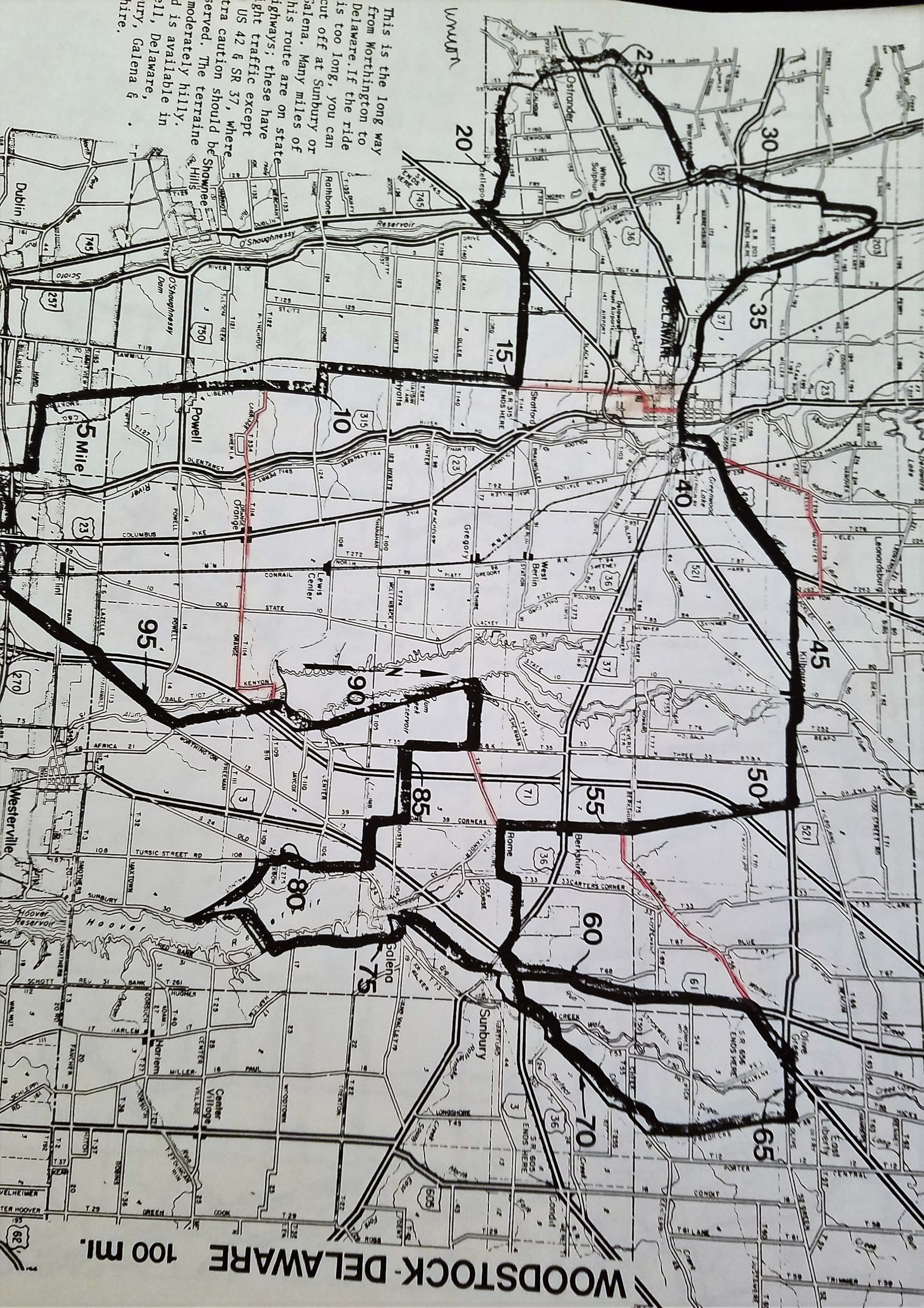 Woodstock Bike Ride (24 April 2021)
657
657 people viewed this event.
Woodstock is a part of the Cycling Series. The entire series registration includes leaderboards and a free t-shirt. The registration is here – https://app.donorview.com/DR1Np
Where did the Woodstock ride get its name? Once upon a time, COP riders created a ride whose map seemed to resemble a famous bird. Over the years, the route has changed a bit, but the name remained. Join us for 49th Woodstock, led by longtime member Tricia Kovacs, who has led the ride for many years.
A bike leader will be present at the start. Table at start from 7:30am-9:00am.
A "budget ride" with roads marked Ride with GPS. Ride with GPS maps and ride app options, with limited route support.
Mileage Options: Ranging between 35 – 100 miles throught the counties north of Columbus.
Riders are responsible for their food and water.
The perfect start to your Spring training season and the initial ride of the Cycling Series. This ride offers relatively flat roads with light traffic to work out those winter kinks