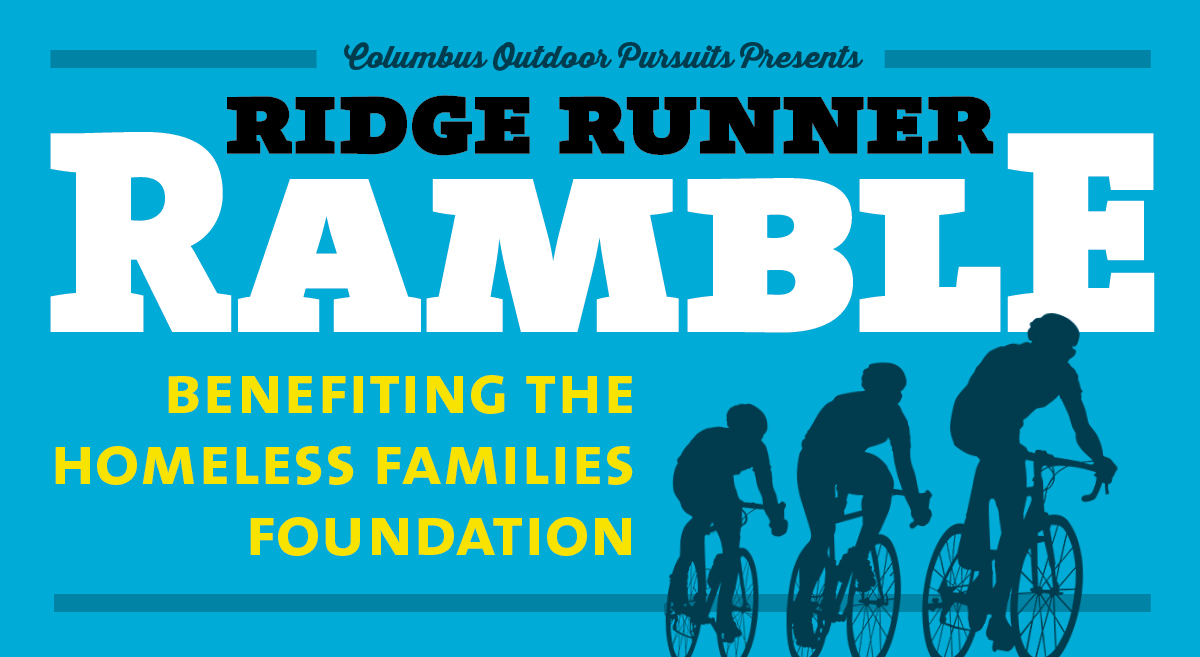 Ridge Runner Ramble (June 1-30, 2021)
267
267 people viewed this event.
This event benefits The Homeless Families Foundation.
34th Annual Ridge Runner Ramble
Every year, hundreds of cyclists gear up for the Ridge Runner Ramble. As the pandemic winds down, we're asking one last time that participants social distance and ride in small groups or on their own.
Please join us in cycling the roads to support our families on their own roads to housing stability!We're providing 4 different route options in Central Ohio, each with your choice of length (short, medium, and long). The routes are being mapped by our partner, Columbus Outdoor Pursuits, who carefully plans the routes to ensure they are fun and safe for everyone. Cyclists may complete their rides anytime between June 1-30 and are encouraged to keep their groups to 10 or fewer.
Cost: $50 per participant and includes fun goodies as well as a GPS link and PDF printable route maps!
We are asking registrants to take pictures and share your experience when riding and post to social media with the hashtag #CYCLEFORHFF and tag @homelessfamfdn so we can see the fun you're having!
Proceeds from Ridge Runner Ramble benefit The Homeless Families Foundation and the over 650 families and more than 1300 children we annually serve in the Central Ohio community.
Learn more, register or donate at: www.homelessfamiliesfoundation.org/rrr