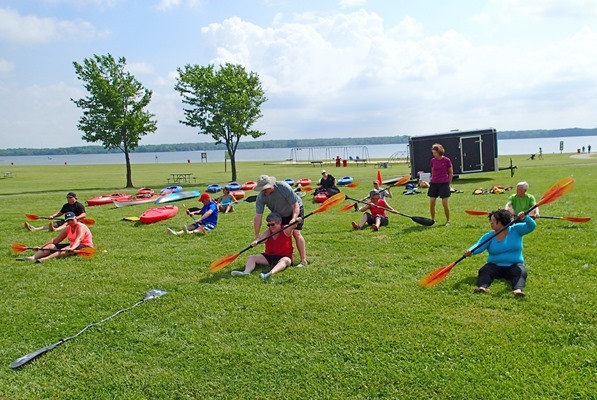 Intro to Kayaking (26 June 2021)
174
174 people viewed this event.
Are you interested in learning to kayak? This is a fun, 4-hour introduction to recreational kayaking class taught by experienced and qualified instructors.
Instruction will cover properly fitting your life jacket and a bit about types of kayaks. You will get a chance to learn paddle strokes to help you turn or go straight and have plenty of time to practice as we paddle around the Scioto River near downtown Columbus. You will learn how to paddle on lakes, ponds, and reservoirs.
The cost of the class includes use of a kayak, paddles, and life jacket. If you have your own kayak and equipment that you would like to use for the class, you are welcome to do that. If you will be using your own equipment, please indicate that on the registration form.
Cost: $40.00 for COP Members; $50.00 for Non-MembersTime:
Time: 9:00am-1:00pm
Location: The class will be held at the Lower Scioto Park & Boat Launch (adjacent to Scioto Audubon Metro Park).