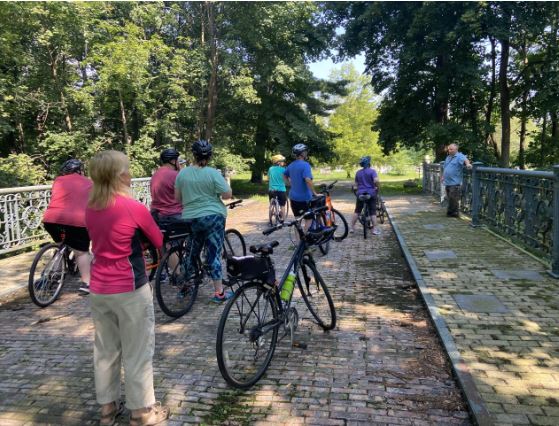 Green Lawn Cemetary Bike Tour
230
230 people viewed this event.
This is a fundraiser and registration is required. Registration fees help support Outdoor Pursuits and restoration projects in Green Lawn Cemetery
**NOTE** Start time is 1:00pm
Description: The Green Lawn Cemetery Bike Tour is narrated by historian and naturalist Randy Rogers. This 2-hour tour is a great way to traverse this 360-acre cemetery and learn about the rich local history contained within iconic landmark. The cemetery is one of the oldest and largest in Ohio…and perhaps the greatest museum in Columbus! It represents a vast treasure of more than 200 years of history, and is the resting place of many prominent Columbus residents. The tour stops at several locations for informative talks about notable graves, monuments, mausoleums, and the Huntington Chapel. The cemetery is also home to several state champion trees, as well as a recognized bird sanctuary.
Additional Details
Time Zone - America/New_York