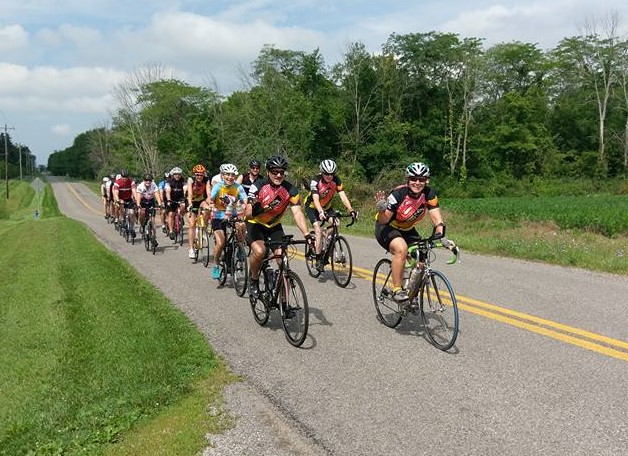 Cycling Series – 10 Rides (formally "Budget Tours")
439
439 people viewed this event.
These are the 10 rides that have been the foundation of Central Ohio's cycling calendar and preparation rides for other signature events. These rides have been offered for 35-54 years and were formally called "Budget Tours." We encourage you to register for the entire Series; you can ride as many as you choose. You'll save planning time and hassle and recieve exceptional value.
NEW in 2022 – Ambassadors!!- Attn Pelotonia riders & on-road beginners!! – COP will provide a brief education conversation at 9:00am and join these riders on the short route. One of our certified instructors will provide guidance to help you learn road cycling protocol to help you feel safe and comfortable on the road.
APRIL 30
WOODSTOCK
May 14
SPOT
May 21
Mid-Ohio Century (MOC)
May 29
Top of the Ohio Hundred (TOOH)
June 4
Ridge Runner Ramble
June 11
Heart of Ohio Tour (HOOT)
July 16
Ride the Darby
August 210
Steve Barbour Memorial Ride
September 5
Covered Bridge
September 17
Fall Heart of Ohio (Fall HOOT)

Each of these rides include:
• Multiple mileage options ranging from 25 miles to 100
• Multiple pace options ranging from 8 mph to 20+ mph
• Challenges through Ride with GPS based on distance biked, speed, etc.
• Well-marked routes
• Injury insurance (protects you if you are injured or injure someone else)
• Ride with GPS Links sent out the evening prior to the ride
• Sweep support
• Bike Mechanical Team Members, if participating, will assist on the route.
Start: 7:30 – 9:00 AM Start at your leisure. Helmets are REQUIRED. Food and drink are on your own. Volunteer Bike Mechanics are often on hand to help with mechanical issues. Look for the bright vests.
A bike leader will be available to answer questions and ride as sweep.
Additional Details
Time Zone - America/New_York