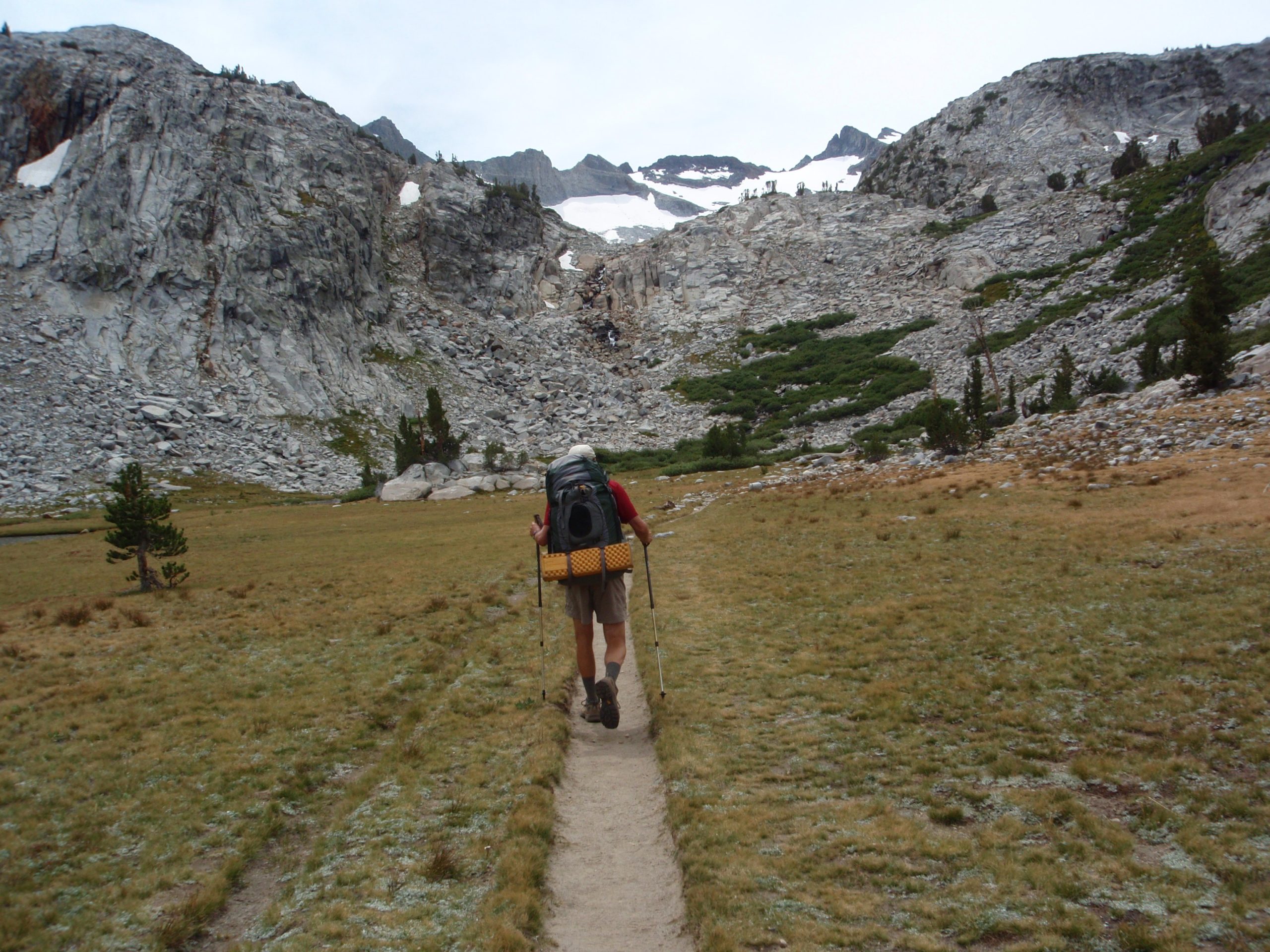 Backpack – WY Wind River Mountains
197
197 people viewed this event.
Southern Wind River Mountains, Wyoming. 6 Days (with one day hike for elevation acclimatization)
About the Wind River Mountains — this is a favorite area for backpackers, with some 700 miles of trails over three wilderness areas and 2.25 million acres. The mountains offer dramatic scenery, challenging trails, as well as good fishing and climbing opportunities.
We will be in the southern Winds, with an "out and back" from Worthen Meadows campground (elevation 8,800 ft.), accessed from the Sinks Canyon Road out of Lander Wy.
The Wind River Peak, at 13,192 ft. is on the Continental Divide, with dramatic views of surrounding lakes and mountains. The trail to the peak is classified as a "walk up," with no technical skills required. There may be some boulder hopping close to the summit. General trail mileage info: approximately files miles to first camp at Three Forks Park. Day two, about five miles to Deep Creek Lakes. Day three: light packs and an early start to the summit to enjoy the effort and the scenery, then back to camp, about six miles. Day four, back to Three Forks. Day five back to Worthen Meadows. (The last two days can be combined).
Backpacking experience required. There may also be a camping/day hiking opportunity as well, from the Worthen Meadows campground, for those unfamiliar with the ins and outs of multi-day backpacking. Please contact trip leader Maryellen O'Shaughnessy, (614-975-0735) or meoshaug@gmail.com for more information
Additional Details
Time Zone - America/New_York