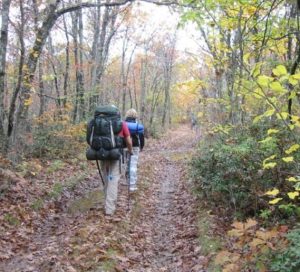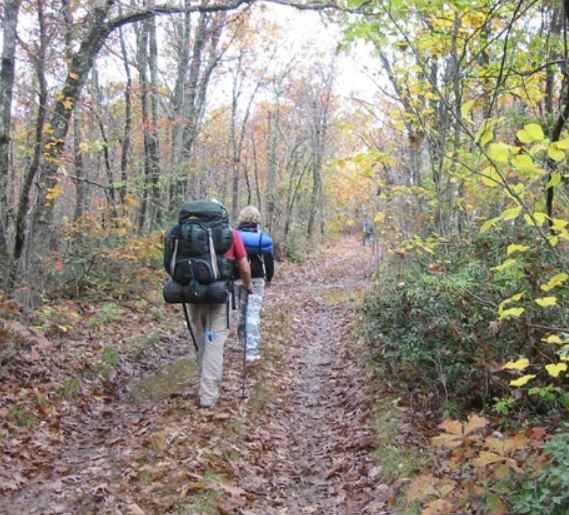 ** Updates as of 7/3/23**
Recurring hike series, backpacking outings, and other "leg-power" group activities for all abilities. Our leaders are experienced and provide safe routes, outings guidance,  and welcoming sessions for newer participants.
The "21 Challenge" Returns!
The "21 Challenge" is a monthly series of progressively longer hikes that culminate in a challenging 21-mile hike on September 16th at Zalenski. All hikes are on Saturdays and begin at 9am.
Register for one, or all of the hikes at any time. You'll need to pre-register for hikes in advance in order to be covered by Outdoor Pursuits' insurance coverage.
** The July, Aug & Sept hikes include a group camping opportunity for Friday and/or Saturday nights. We recognize these state parks require a longer drive, so COP has reserved group sites for each weekend.  Enjoy the comraderie before and/or after the day's hike!
"21 Challenge" hikes are free, but COP membership or a $20 donation is suggested to cover costs for volunteer leaders and our insurance needs. Please consider joining COP as a MEMBER.  PLEASE PRE-REGISTER so there's no delay at the start of the hike.  Two Outdoor Pursuits Hiking Leaders will attend each hike. Leaders contact information can be found in the "more info" link on the registration page.
Placeholder for a Recurring Friday Night Roving Hike Series
REGISTER HERE!
Backpacking and Bikepacking Trips
Bikepacking 101 – Preparation Clinics and Weekend Outing
Join Outdoor Pursuits and Trek Gahanna for a beginner-friendly introduction to bikepacking with our two-part clinic series to prep for our bikepacking trip.
Clinics – April 23 and May 7, 6:30 pm, at Trek Gahanna, 1374 N Hamilton Rd, Gahanna, OH 43230
Shakedown Ride – May 21 – The training ride will be meeting at the Camp Chase Trailhead parking lot at 10:00 a.m.  8465 Alkire Rd, Galloway, OH 43119.  We will ride to London (the Senior Center) and return.  (26 miles r/t). Registration Required
Weekend Bikepacking Trip – June 3-4 – Xenia to Buck Creek State Park. Meet at Xenia Municipal Building Parking Lot, 107 E. Main Street at 8:30 am. Registration Required
Clinic Topics:
• The bike
• The gear
• Prepping and training for a trip
• How to pack
Bikepacking Trip Information
Experienced bikepacking leaders will provide guidance and support to first-time bikepackers. The trip from Xenia to Buck Creek State Park is approximately 29 miles. Rest and lunch opportunities will be available in Yellow Springs and Springfield. Return distance is the same. Ride leaders will distribute detailed ride itineraries during the clinics. Trip Leader is Penny Marchal, 614-562-0983.
Registration is required for the Shakedown Ride and/or the Weekend Outing.
Shawnee State Forest Backpack Trail
June 9 – 11, 2023
Shawnee North Loop (19.5 mi.) – The Shawnee State Forest Backpack Trail consists of three loops that can be combined to create hikes of up to 50 miles. This is considered by some to be the most challenging backpack trail in Ohio. There are seven backcountry camp areas and plenty of rugged scenery in this area known as "The Little Smokies."
Shawnee State Forest is about a 2-hour drive south of Columbus.
Difficulty: Moderate to Strenuous (hilly) (appropriate for fit beginner and above)
Length: 2 nights (Fri & Sat.), 6 mi. Fri + 8.5 mi. Sat. + 5 mi. Sun = 19.5 mi. (May be adjusted based on group.)
Trip Leader: Jim Villacres, jpvill@hotmail.com